Without your work, none of this works.
You drive project success.
Bath + Kitchen partner for Plumbers in Chicago, IL and suburbs
You need a partner that saves you time and money.
You can't afford to wait to solve a problem. You deserve a partner who understands and values you. You are entitled to wholesale pricing and fast delivery on the brands you want.
AG Professional Plumbers receive wholesale discounts, free delivery, and flexible payment terms. Enjoy 24/7 access to your account manager and AG's experienced technical support team.
Benefit from our Inside Quality Delivery™ (IQD) service, conveniently scheduled by appointment. Our Sorted Ship™ service also increases your efficiency by pre-sorting and labeling products by room.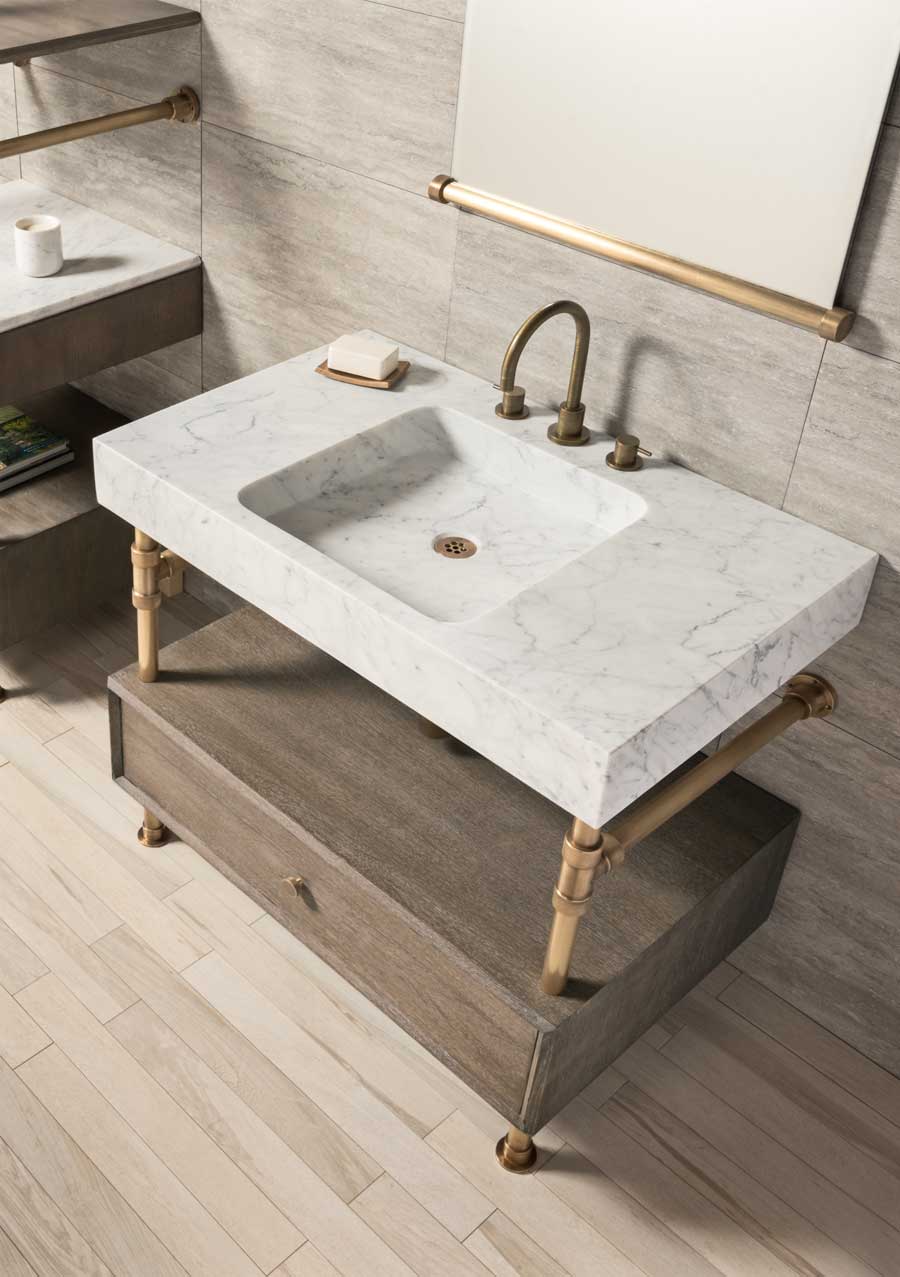 You Deserve To Be Treated Like Family
You not only have high standards, but you also have high expectations to live up to. You can trust our knowledgeable staff to support you every step of the away.
Whether it's hassle-free returns, free replacement parts, or lifetime product warranty, our exclusive Lifetime Advantage™ will save you time and money.
We started out as a plumbing supply house over 25 years ago, so we know what it takes to help you get the job done right every time. You have access to our large inventory of products and 360° Technical Support team.
You need a partner that will help you win bids and maximize your profits. We turn bids around as quickly as you need them.
We promise the lowest price, anywhere. We'll also ensure that nothing is missing that could cost you later.
Take advantage of AG's Project Perfect™ and On-Time Design™ services to prevent costly fixes and delays.
Bring in a project, tour the showroom, and see what we can do.
Come visit us.
Visit our stunning showroom, explore our best-in-class products for every style and budget, and meet our expert staff. We won't pressure you. We'd love get to know you and see how we can help. Schedule an appointment, or just stop by.